Guess Who Just Brought Back Pizzagate?
Days after promoting antisemitism, Elon Musk has moved to another vile conspiracy theory.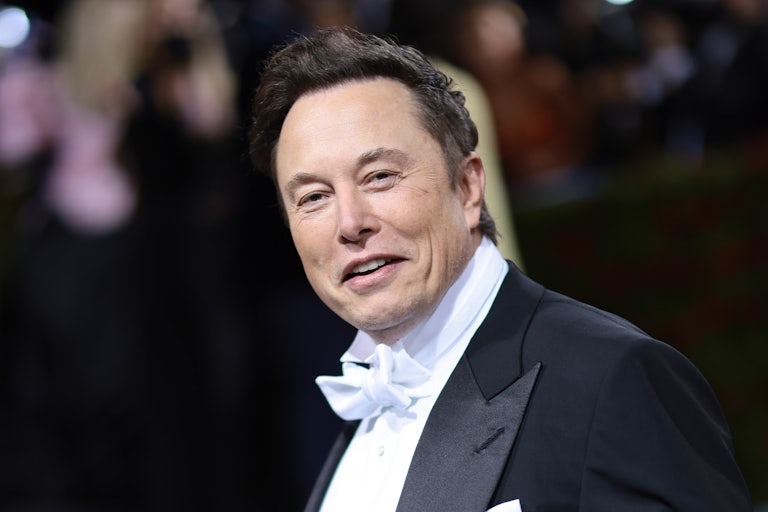 Dimitrios Kambouris/Getty Images for The Met Museum/Vogue
Apparently not satisfied with endorsing one horrific conspiracy theory, Elon Musk on Monday resurrected another: Pizzagate.
In 2016, a man opened fire in the Washington, D.C., restaurant Comet Ping Pong. He believed the "Pizzagate" conspiracy theory that prominent Democrats were running a child sex trafficking ring partly through the pizza restaurant. Pizzagate's clearest ideological successor is QAnon.
Musk tweeted Monday that "Media Matters is pure evil," quoting a post that pointed out the media watchdog group was founded by liberal political consultant David Brock. One X (formerly Twitter) user replied that Brock used to date Comet Ping Pong owner James Alefantis.
"Weird," Musk commented.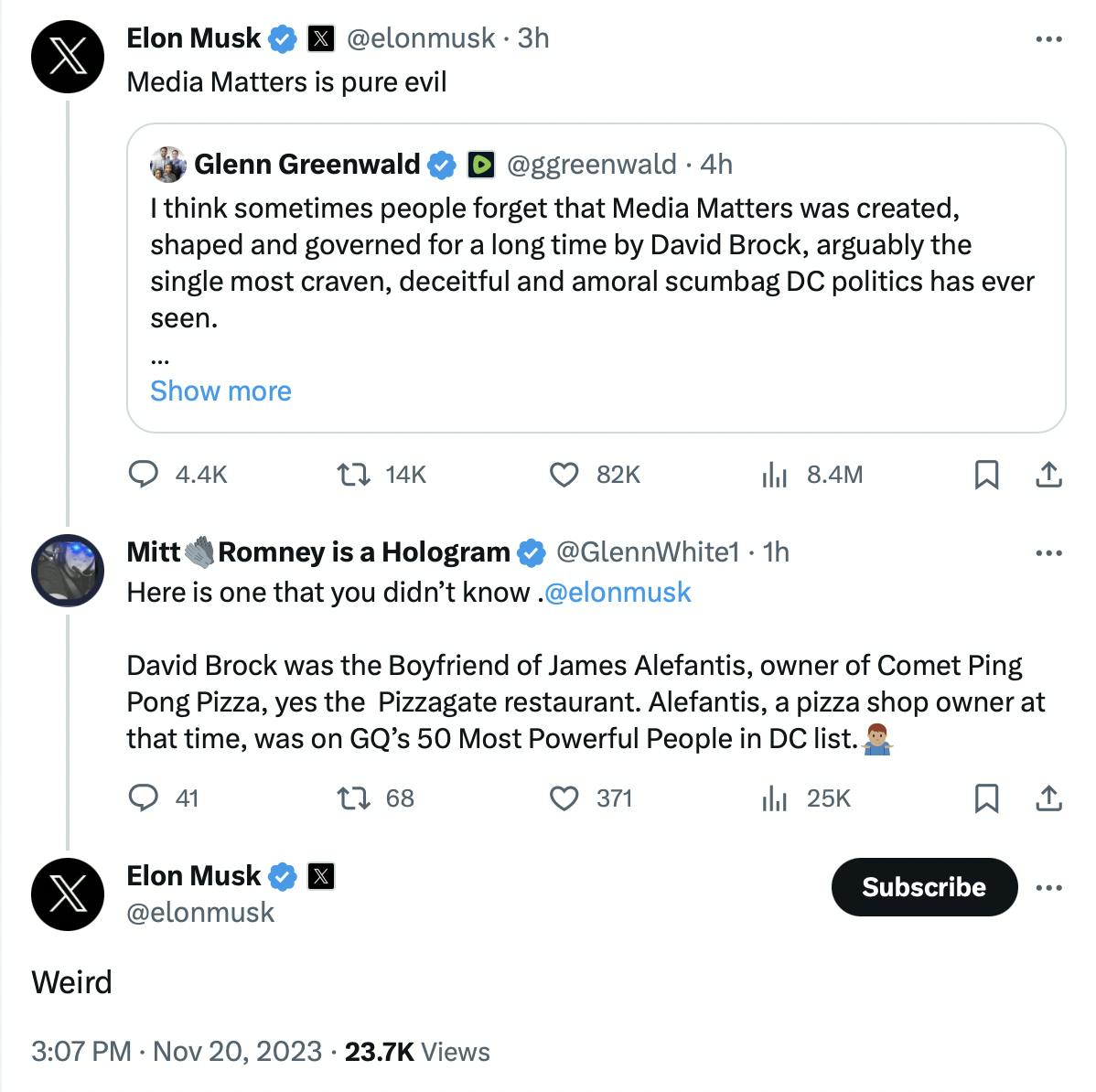 Musk's animosity towards Media Matters is due to a report the group published last week. Media Matters found that X has been placing ads for brands including Apple, Bravo, IBM, Oracle, and Xfinity next to posts that promote Hitler and Nazi beliefs. Multiple major advertisers have yanked their business from X while they look into the report's findings.
This isn't the first time Musk has shared a dangerous lie. It's not even the first time this month: Just last week, an X user posted that Jewish communities have pushed "diabolical hatred against whites," a neo-Nazi talking point.
Musk replied, "You have said the actual truth." About an hour later, he tried to claim he was only criticizing the Anti-Defamation League, a Jewish nonprofit Musk has threatened to sue for monitoring hate speech on X.