Trump Is Showing Everyone Exactly Who He Is (a Sexual Predator)
Trump is on trial for rape and defamation. And still, he chose to double down on his "grab 'em by the p***y" comments.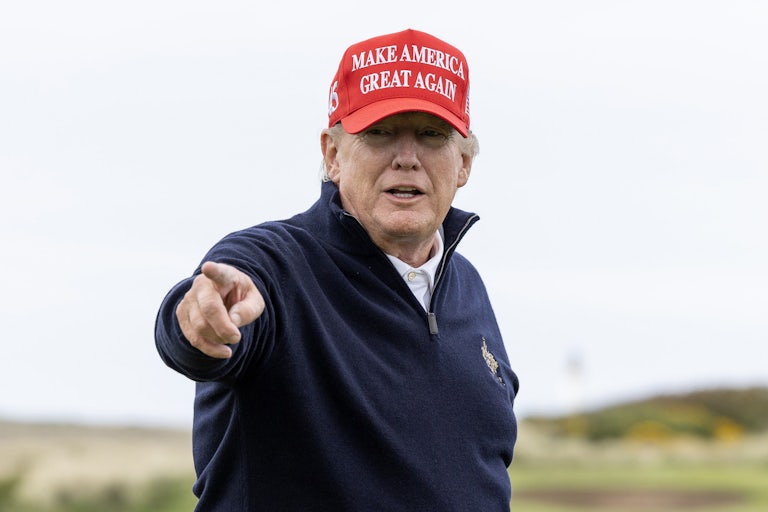 Robert Perry/Getty Images
On October 7, 2016, the infamous Access Hollywood tape was revealed, showing Trump, who is now on trial for rape, talking about how he approaches women.
"I don't even wait. And when you're a star, they let you do it. You can do anything. Grab 'em by the pussy. You can do anything," he said on tape.
Now, footage from Trump's deposition during his rape and defamation trial brought by E. Jean Carroll shows the twice-impeached criminally indicted former president doubling down on the idea.
"Historically, that's true with stars," Trump said when asked about his past comments. "If you look over the last million years, I guess that's been largely true. Not always, but largely true. Unfortunately or fortunately."
"Do you consider yourself to be a star?" the interviewer asked.
"I think you could say that, yeah," Trump mused.
May as well spell it out: Trump—while standing trial for rape—says that it is "largely true" that stars (like himself) can get away with sexually assaulting women.