Intersectional King Runs on World Cup Field With Pride Flag and Shirt Dedicated to Ukraine and Iran
The protester interrupted the Uruguay-Portugal match and reminded viewers that politics and sports do mix, actually.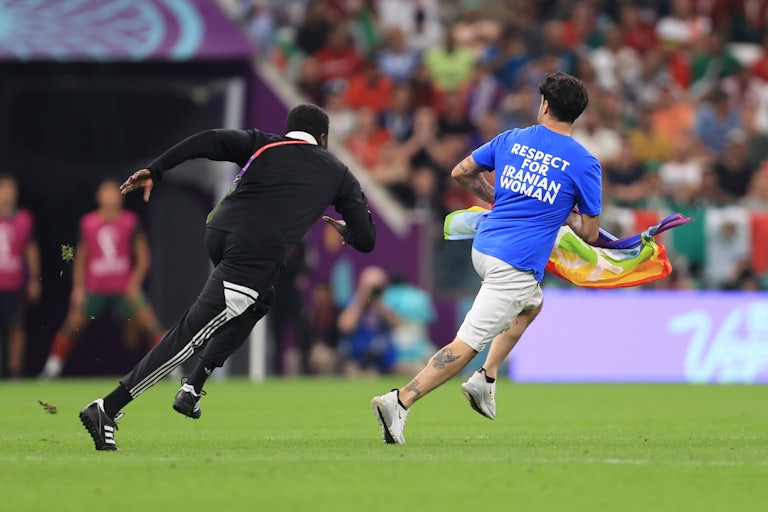 Simon Stacpoole/Offside/Offside via Getty Images
As the list of things that have been banned, blocked, or otherwise not permitted at the FIFA Men's World Cup in Qatar continues to grow, one person seems to have finally had enough. During the Uruguay-Portugal match on Monday, a spectator-turned-protester ran onto the field with a Pride flag—and the cameras promptly cut away as their flag was seized.
The fan who was holding the flag aloft on his jaunt across the field was also wearing a t-shirt which read "Save Ukraine" on the front and "Respect For Iranian Woman" on the back.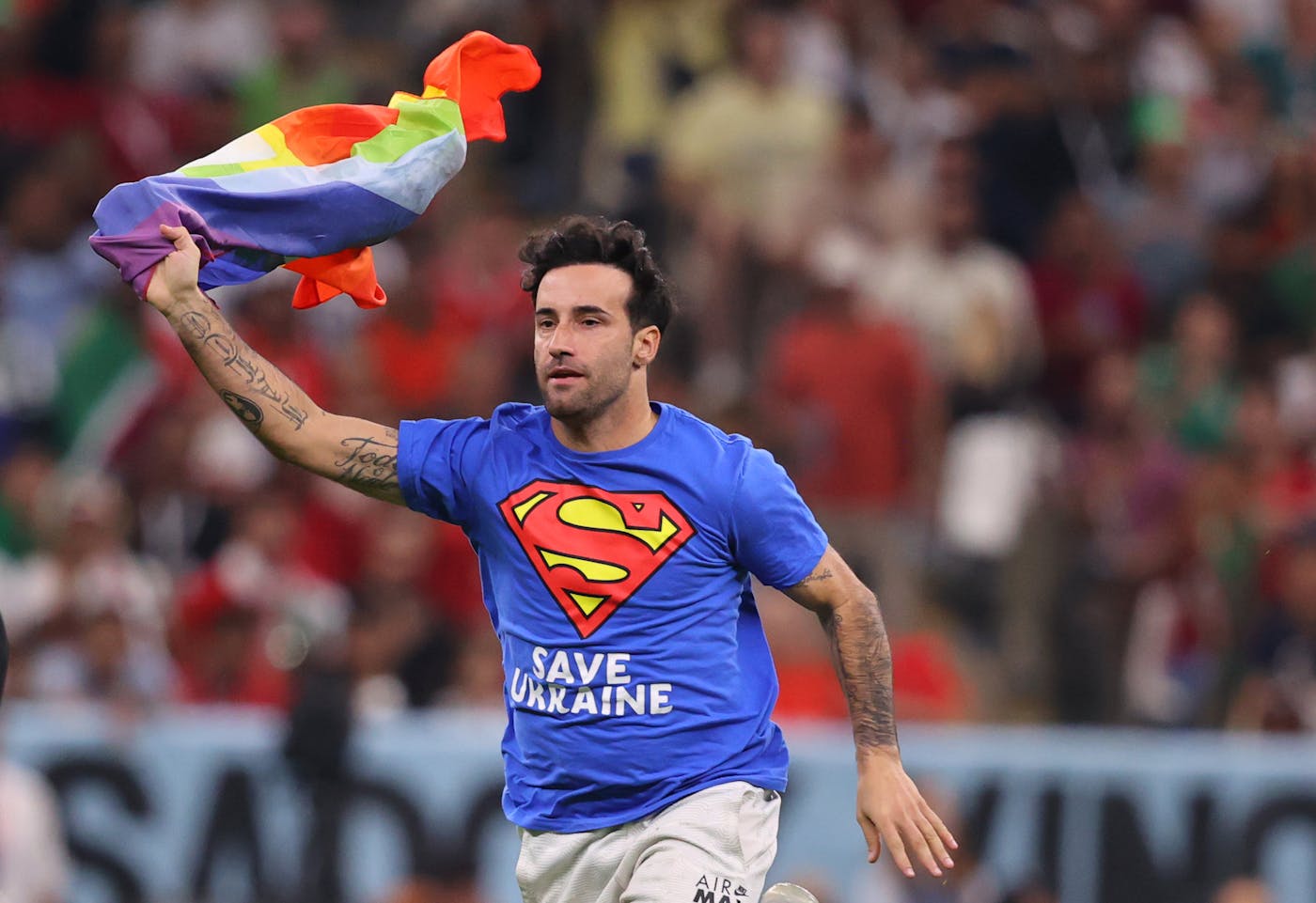 This year's World Cup is being held at Qatar, where gay sex is illegal and LGBTQ people are hunted down and targeted by the government.

Before the protest on Monday, FIFA warned players they would get a yellow card if they wear their OneLove armbands in support of LGBTQ rights. Some politicians and journalists at the game have still expressed support in defiance of FIFA's ban, but other fans with the Pride flag have been stopped.

Also banned at this World Cup: other rainbow-colored items, alcohol, bare chests, fans expressing support for protesters in Iran, and apparently, any sense of morals at all.