After His Final Briefing, Republicans Vow To Investigate Anthony Fauci
Republicans spent years spreading lies and conspiracy theories about COVID-19. Now, they're promising to bring Fauci in.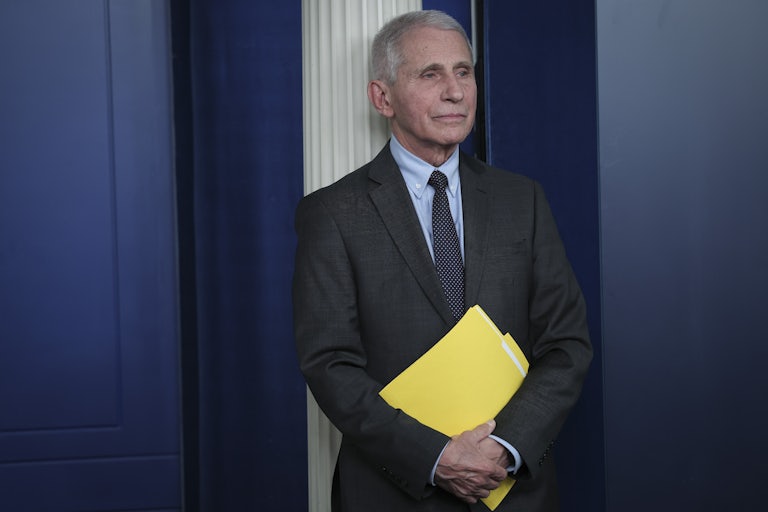 Win McNamee/Getty Images
Dr. Anthony Fauci gave his last press briefing as a government advisor Tuesday, and Republicans ruined the moment by spreading falsehoods about him and the Covid-19 pandemic.
He urged people to stay up-to-date on their vaccines and boosters and condemned the spread of disinformation around public health.
In response, several Republican lawmakers said they would ask Fauci to testify over the handling of Covid-19.
Senator Rand Paul accused both him and the National Institute of Allergy and Infectious Diseases of animal torture.
During the briefing, a reporter for The Daily Caller tried to ask about investigations into the origin of Covid-19, another popular far-right conspiracy theory. Conservative figure and self-described fact checker Tom Fitton also tweeted about the investigation in Wuhan, China.
Fauci received praise since the start of the pandemic, particularly under former President Donald Trump's administration, for his straightforward, fact-based briefings. But he quickly became a popular target for the far-right for promoting masks and vaccines and contradicting Trump. He began receiving death threats and had to increase his personal security.
More on COVID Conspiracy Theories