Fox News Dedicates Entire Segment to Hunter Biden Laptop Repairman's Book Tour
John Paul Mac Isaac said he received a "chilling" warning from the FBI, and then went on to talk about his new book.
ANGELA WEISS/AFP/Getty Images
The computer repairman who says he worked on Hunter Biden's laptop claimed the FBI threatened him over going public about it—while giving an interview the day before his book about the laptop comes out.
John Paul Mac Isaac appeared Monday on Fox News, where he has been a semi-regular guest, to discuss what he called the "chilling" warning that federal agents gave him.
Sporting a jaunty Scottish balmoral cap, Mac Isaac said he was "overjoyed" when FBI agents subpoenaed him for the laptop. As they were leaving, "I made a comment to Agent Mike; I said, 'Don't worry lads, when I write the book, I'll change your names,'" Mac Isaac said, revealing part of an agent's real name on national television.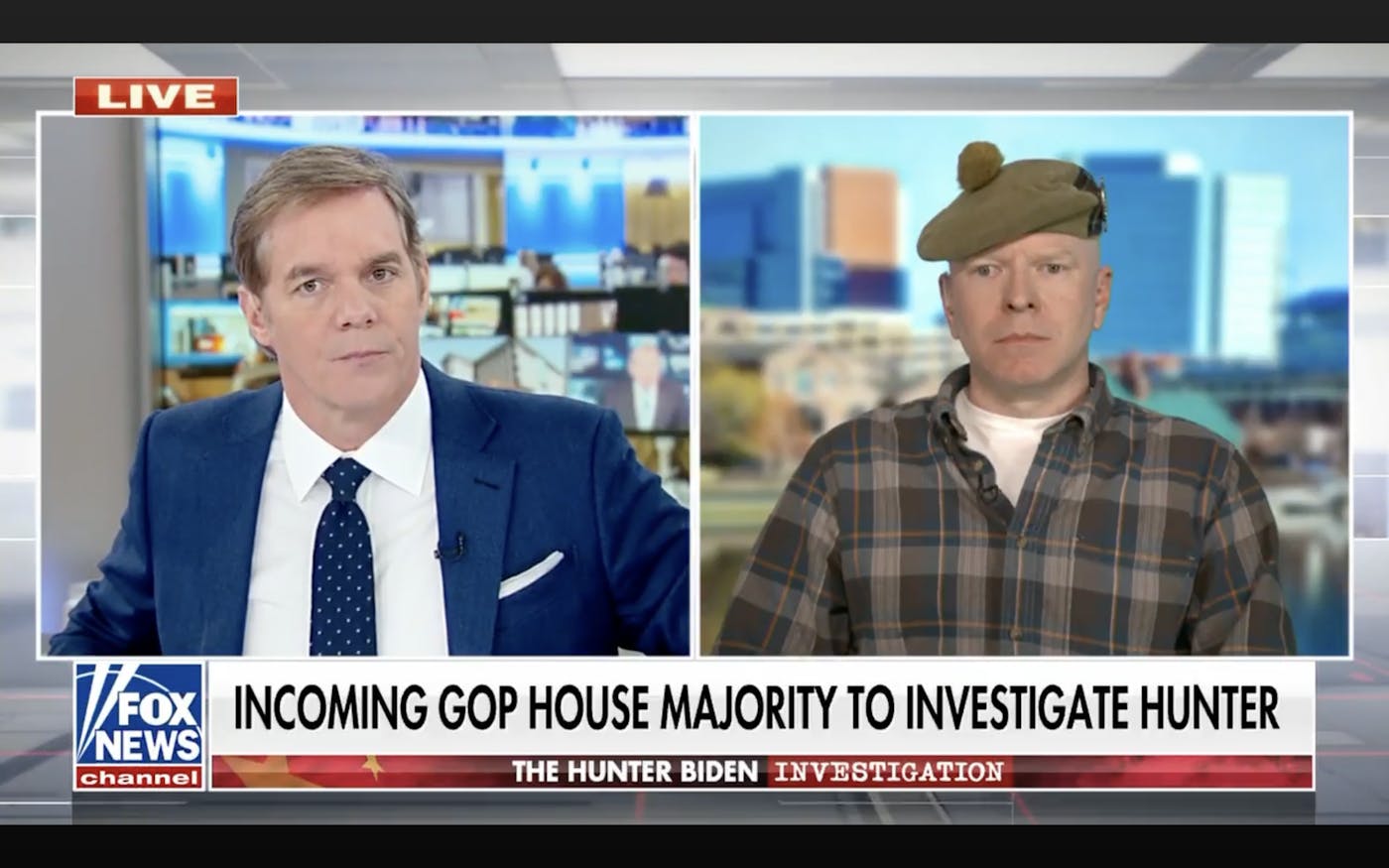 "That's when Agent Mike turned around and told me that, in their experience, nothing ever happens to people that don't talk about these things, which was kind of chilling."
Mac Isaac said he has faced retaliation on "multiple fronts" since reporting the laptop two years ago. He has appeared on Fox News multiple times since the news broke to discuss his struggles, and spoken on the channel once a week since the start of November.
In May, he sued House Intelligence Committee Chair Adam Schiff and multiple media outlets, including CNN and Politico, for defamation. He also wrote a book titled American Injustice: My Battle to Expose the Truth, which came out Tuesday.
Since Republicans squeaked out control of the House of Representatives, they have said with their whole chest that investigating Hunter Biden—and by extension his father, President Joe Biden—is one of their top priorities.
Not, say, inflation or antitrust or cryptocurrency crashes.
More on the Hunter Biden Story