Four Washington Power Substations Attacked, Knocking Out Power for 14,000+
These most recent incidents are part of an alarming nationwide trend.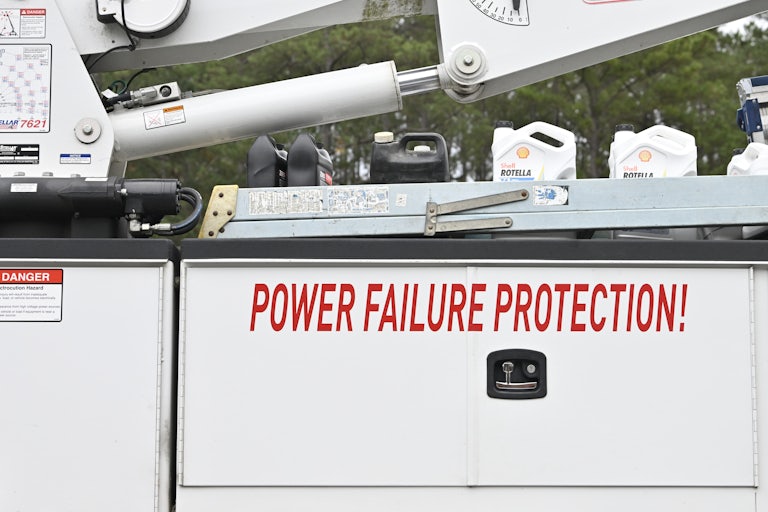 Peter Zay/Getty Images
Tens of thousands were left without power in North Carolina earlier this month after power station were targeted with attacks.
Four power substations in the state of Washington were attacked on Sunday, knocking out power for more than 14,000 customers. The Christmas Day station attackers damaged equipment at each station and set a fire at one.
These most recent attacks join an alarming trend of vandals, trespassers, and domestic terrorists who have targeted power substations across the country. From North Carolina and Oregon, Washington to Florida, intruders have disabled equipment and even struck stations with gunfire. Tens of thousands have lost power as a result; North Carolina residents were recently without power for four days.

Attacks on the power grid are not unheard of—but they're soaring compared to previous years. Documents obtained by Politico showed that "the past three years have been the most active for reported attacks on the grid in the past decade," with "101 reported this year through the end of August" after a previous peak of 97 attacks for the entire year of 2021.

There have been numerous warnings, but stakeholders just don't seem prepared for the onslaught. Nearly a year ago, The Daily Beast obtained a DHS intelligence report that warned of extremist groups identifying the "electric grid as a particularly attractive target given its interdependency with other infrastructure sectors." And CNN recently obtained a 14-page document circulating on Telegram that included a white supremacist instruction guide for how to conduct low-technology attacks that foment chaos, including attacking a power grid with firearms.

"When the lights don't come back on … all hell will break lose [sic], making conditions desirable for our race to once again take back what is ours," the document reads.

In February, three men pleaded guilty of plotting to attack substations with firearms. The trio were alleged white supremacists who had for years strategized how to incite civil unrest, hoping to touch off a potential race war, and the second Great Depression.

Such attacks are disturbing in their own right. But the broader context behind the ideological underpinnings of the attackers only causes more concern. The January 6 Capitol Riot demonstrated the extent to which right-wing radicalization has deepened the resolve of fringe actors to attack the institutions that keep this country running. And in terms of pure mayhem, the attacks on power substations are arguably a lower risk-for-higher reward pursuit compared to mounting an attack on the U.S. Capitol: Literally fatal power outages from New York to Tennessee reveal how keenly vulnerable our country's infrastructure—and citizens—are to power mishaps.

Politicians gleefully throw support behind brutally reckless over-policing; perhaps they could consider still satisfying their itch for vigilance by at least shifting their focus to protecting our crucial power infrastructure from those who've clearly been targeting it in increasing numbers.
More on Political Violence