After Ruining Twitter 1.0, Musk Announces Race to Build "Twitter 2.0"
If at first you don't succeed, try, try again.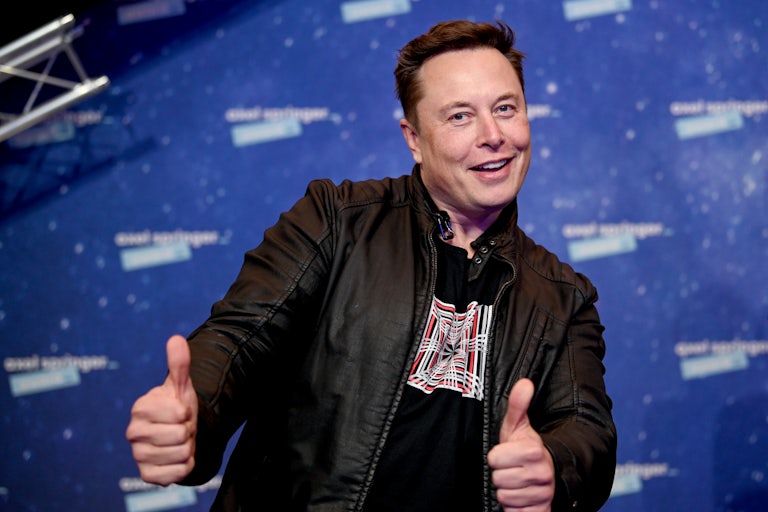 Britta Pedersen/Pool/Getty Images
After laying off half of Twitter's workers, allowing some of the most crucial ones to resign, and firing yet more staff if they tweeted anything he didn't like, Elon Musk is now making final cuts for anyone not ready to be "working long hours at high intensity."
On Wednesday morning, Musk sent an email to Twitter staff offering an ultimatum. "Going forward, to build a breakthrough Twitter 2.0 and succeed in an increasingly competitive world, we will need to be extremely hardcore," he began. "Only exceptional performance will constitute a passing grade."
Musk wrote that anyone who does not express their interest in being "part of the new Twitter," by 5 p.m. E.T. Thursday would receive three months of severance pay.
Even if a worker indicates their will to stay, however, there's no guarantee that their desire for continued employment will be honored. "Those writing great code will constitute the majority of our team and have the greatest sway," Musk wrote, describing how Twitter 2.0 will apparently be much more "engineering-driven."
The letter comes after a persistent stream of chaos coming from inside Twitter.

According to The New York Times, Musk has directed his team to comb through staff members' tweets and Slack messages and create lists of people making fun of him. Numerous employees have been fired accordingly. Others were fired after simply pointing out that Musk's technical understanding of how Twitter works is wrong.

Crucial staff including the chief information security officer and chief compliance officer resigned, leaving individual engineers responsible for Federal Trade Commission compliance.

Ad agencies with clients including Apple and McDonald's have recommended campaign suspensions, joining a burgeoning list of advertisers fleeing the company.
Amid all this, Musk—a grown man in charge of a $44 billion company—has used his time judiciously. Earlier, he joined the replies of viciously transphobic and racist Twitter account "Libs of Tiktok" to make an ableist joke. He also spent time trolling Massachusetts Senator Ed Markey—who then reminded Musk that both his companies are under FTC and NHTSA scrutiny. Markey serves on Senate subcommittees focused on media, as well as consumer protection and data security.

And that is all just a taste of how Twitter 1.0 has gone under Musk. We can only dream of what Twitter 2.0 will hold!