Live Nation–Ticketmaster Reports Record $16.7 Billion in Revenue
Meanwhile, artists and fans continue to pay the price.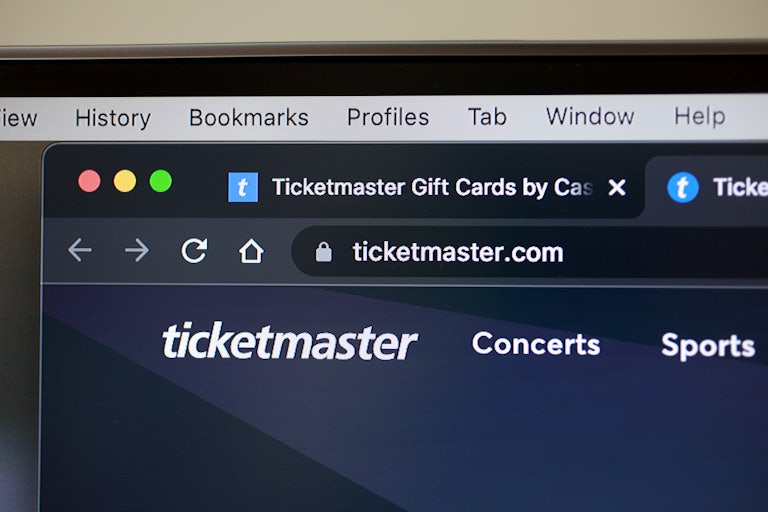 Joe Raedle/Getty Images
At a time of growing public pressure on the monopolistic practices of Live Nation and Ticketmaster, the ticketing giant doesn't seem to be crumbling one bit. On Thursday, the company announced record profits, reporting a 2022 operating income up 125 percent from pre-pandemic levels to $732 million, and revenue up 44 percent to $16.7 billion.
Last month, the Senate held a hearing on Live Nation and Ticketmaster's hold over the ticketing industry. And in November, Senators Amy Klobuchar, Richard Blumenthal, and Ed Markey sent a letter to Attorney General Merrick Garland, asking for a Justice Department investigation into the massive company, even suggesting the department consider breaking up the dominating duo's merger. Members of Congress from all sides of the aisle have expressed their interest in taking on the massive company and helping consumers not be hounded by exorbitant fees and no alternatives.
And since then? Not too much. But in the meantime, Live Nation–Ticketmaster is swimming in cash.

The struggle against the de facto monopoly spans years. Thirty years ago, members of Pearl Jam began advocating for the breakup of Ticketmaster's hold on consumers. "All the members of Pearl Jam remember what it's like to be young and not have a lot of money," said guitarist Stone Gossard. "We have made a conscious decision that we do not want to put the price of our concerts out of the reach of our fans."
Public pressure has spiked more recently after fans of performers like Bad Bunny and Taylor Swift suffered from prohibitive prices and poor ticketing practices that led to people being turned away from concerts even though they had valid tickets. Millions of frustrated fans, big artists who care about those fans, and smaller artists' income streams suffer from the monopoly power of entities like Live Nation and Ticketmaster.
On Wednesday, Senators Klobuchar and Mike Lee sent a letter to Assistant Attorney General for Antitrust Jonathan Kanter, citing their findings from the January hearing and encouraging the Justice Department's antitrust division to investigate further and act if it finds the company has indeed "walled itself off from competitive pressure at the expense of the industry and fans." If that's the case, so long as the division really looks for even a moment, it'll have plenty of justification to take action.