Every Detail About Donald Trump's Motorcade to New York for His Indictment Was Perfect
Who doesn't need 11 SUVs to get to the airport?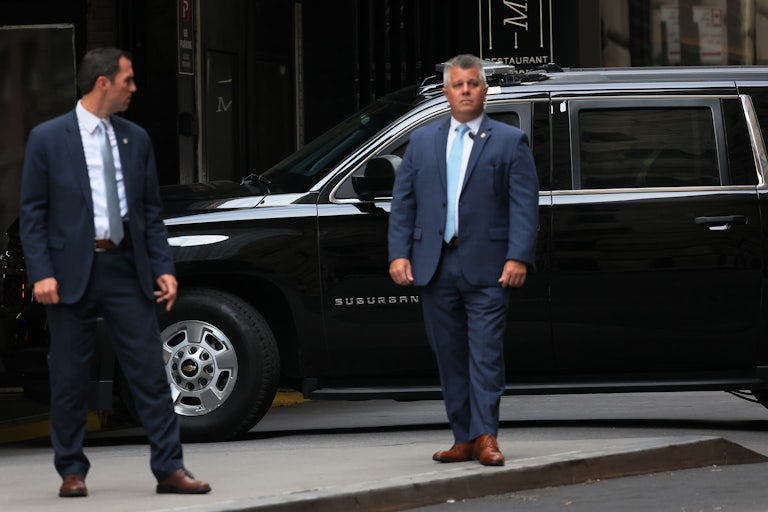 Michael M. Santiago/Getty Images
Donald Trump headed to the airport Monday to fly to New York for his arraignment in a motorcade that was 11 cars long.
Trump became the first former president ever to be criminally charged last week, when a Manhattan grand jury voted to indict him for his role in paying hush money to porn star Stormy Daniels. He is due to be arraigned in a Manhattan court on Tuesday.
He headed up ahead of time with a perfectly reasonable number of cars in tow.
And since Twitter is not broken yet (despite Elon Musk's best efforts), the internet had some jokes. Many people were quick to note that there was one white SUV among the black ones and drew a comparison to another infamous celebrity run-in with the law.
Some Trump supporters lined the road to show support for the former president, but as Fox News inadvertently pointed out, some of them were also law enforcement officers to prevent the "death & destruction" Trump called for.