Elon Musk Is Flirting With a Fake AOC Twitter Account
It's not only gross, but Elon's interactions with the account are also helping spread fake news.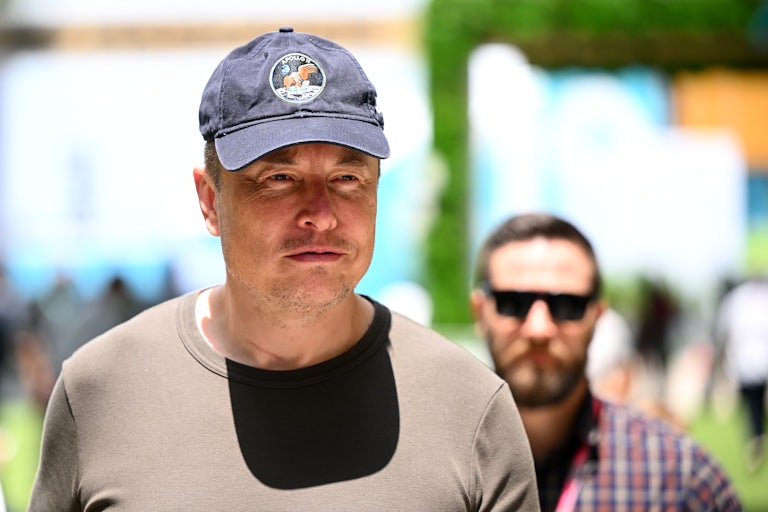 Clive Mason/Formula 1/Formula 1/Getty Images
A Twitter account pretending to be Representative Alexandria Ocasio-Cortez is a big fan of Elon Musk—and it seems the attraction is mutual.
The real Ocasio-Cortez tweeted Tuesday that an account pretending to be her press office was sharing fake information and going viral.
"The Twitter CEO has engaged it, boosting visibility," she said. "I am assessing with my team how to move forward. In the meantime, be careful of what you see."
The fake account, Alexandria Ocasio-Cortez Press Release, identifies itself as a parody account, but that hasn't stopped everything it posts from going viral. (Part of that may be because the account has a blue check and pays for Twitter Blue, the Musk-pushed subscription plan that provides perks such as increased visibility.)
All of the recent tweets have mentioned popular right-wing talking points, like transphobia and gas stoves, and mocked Ocasio-Cortez. But the account has also posted multiple favorable tweets about Musk.
"This might be the wine talking, but I've got a crush on @elonmusk," the account said on Sunday.
The Twitter CEO responded a day later, replying with a fire emoji.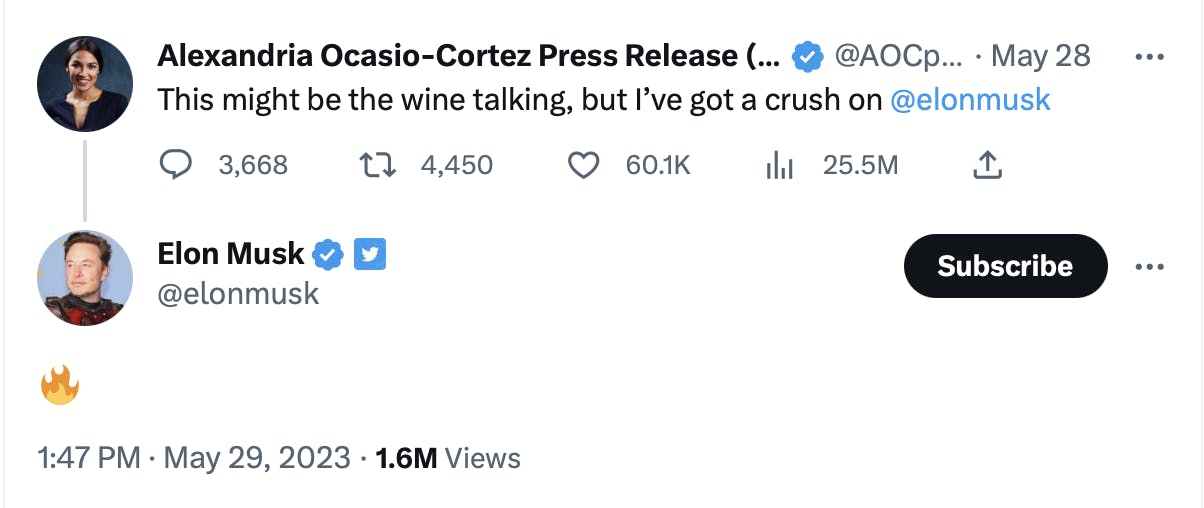 As Ocasio-Cortez pointed out herself, Musk engaging with the fake account both legitimizes it and helps boost its visibility on the platform. But Musk's joking is also indicative of the right wing's weird obsession with the New York representative.
Republicans hate Ocasio-Cortez and are quick to blame her for just about anything. But they also all seem to find her attractive, creating a bizarre dynamic that leaves the rest of us baffled.