Florida GOP Bill Would Ban Young Students From Talking About Their Periods in School
The measure is part of a larger attack on health education in Florida schools.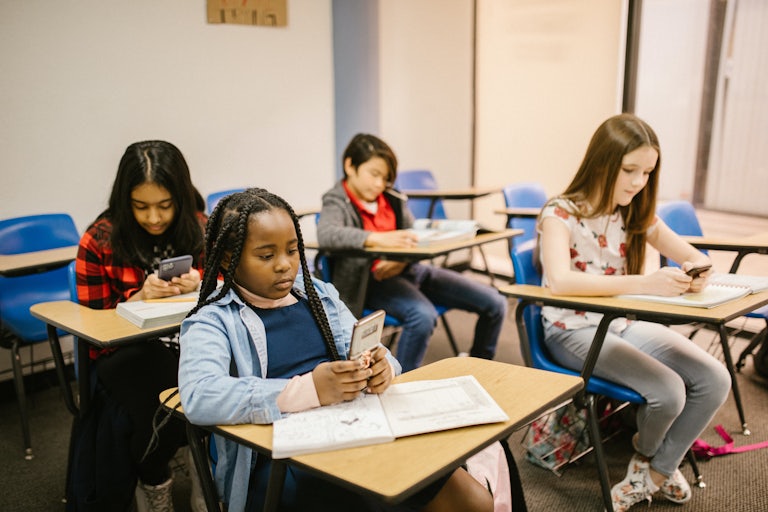 RODNAE Productions/Pexels
A Florida Republican lawmaker has introduced a bill to restrict sex education in public schools that would also prohibit younger students from discussing their periods with school officials.
The bill, originally introduced in February, would ban teaching students about health, reproductive health, or sexually transmitted diseases before sixth grade.
"Does this bill prohibit conversations about menstrual cycles? Because we know that typically the ages is between 10 and 15. So if little girls experience their menstrual cycles in fifth grade or fourth grade, will that prohibit conversations from them since they are in a grade lower than sixth grade?" state Representative Ashley Gantt asked during a House Education Quality Subcommittee meeting on Wednesday.
The bill's sponsor, Republican state Representative Stan McClain, admitted the measure would.
Gantt later asked if the bill would penalize teachers if students younger than sixth grade come to them with issues or questions about their period. McClain said that "would not be the intent" of the bill, and that he was open to amendments that would allow for such conversations.
But given the scope of the rest of the bill, it would be surprising if students will even know what to ask. McClain's measure would dramatically limit what can be taught about sexual health. Teachers would have to say that sex is only male or female, and that the "reproductive roles are binary, stable, and unchangeable."
Any sex education would be abstinence-only, and the bill includes language that makes sex and desire sound shameful.
Parents would have the right to object to and contest any course material that they think is not age-appropriate, is pornographic, or contains sexual content that is not purely educational. If a special committee agrees with the complaint, the material will be pulled from the school.
Parents could also see the school library catalog and prevent their children from accessing any of the material.
Florida Republicans are cracking down hard on the rights of women and gender minorities. They introduced a bill that would ban abortion after six weeks, and have banned transgender girls from playing girls' sports.
The state high school athletics governing board came under fire in January for deciding to require that student athletes give schools detailed information about their menstrual history. Parents and health care providers slammed the measure as an invasion of privacy and worried the information could be used to find out which students got abortions or were trans.
The Florida High School Athletics Association decided in February not to require students' menstrual history, but it will require them to report their sex assigned at birth—another measure that many worry could be used to out trans students.
This latest bill seems to imply that when Florida legislators said they don't want to know students' menstrual history, they really meant it.