Kansas House Passes Bill That Would Force Doctors to Lie to Patients About Abortion Pill
Kansas voted to protect abortion in a ballot initiative last year. The legislature has other plans.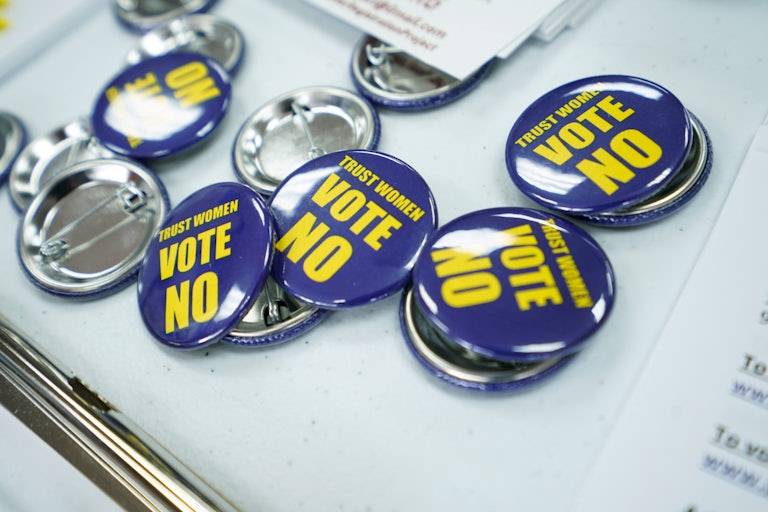 Kyle Rivas/Getty Images
Badges encouraging people to vote "no" on Kansas's Constitutional Amendment on Abortion are laid out for canvassers in Overland Park, Kansas, on August 1.