Sarah Huckabee Sanders's Bud Light Ad Is So Bad It's Funny
Someone in her marketing team has to be pranking her with this one.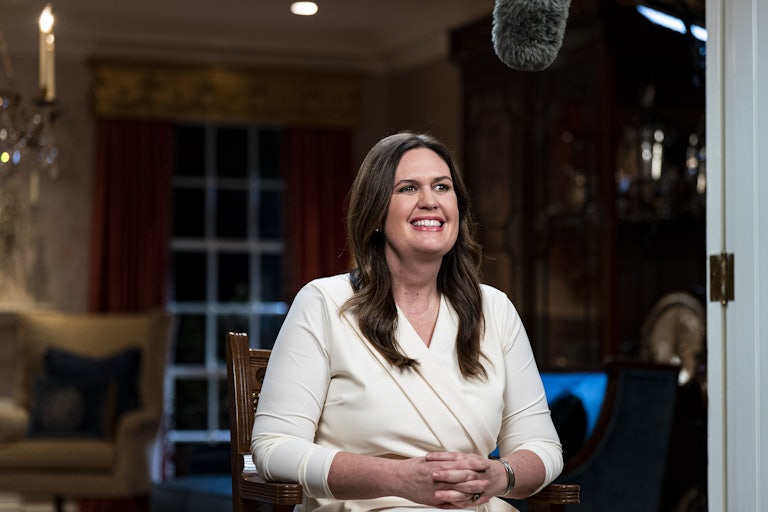 Al Drago/Bloomberg via Getty Images
Arkansas Governor Sarah Huckabee Sanders unveiled a line of beer koozies celebrating the "real women of politics" with possibly the worst ad known to mankind.
While the video never mentions Anheuser Busch by name, it's a clear response to a Bud Light ad featuring transgender activist Dylan Mulvaney. The sponsored video—less than a minute long and more than a month old—has sparked a bizarre, bordering on unhealthy obsession among conservatives.
Sanders's koozies feature photos of her and other right-wing women governors. She promoted the launch on Twitter Sunday by announcing, "Real women don't have to fake it."
Frankly, she needs to fire her marketing team.
Women fake stuff all the time, from cheekbones to interest in men's talking points to … other stuff.