Fox News Accidentally Touts Benefits of the Green New Deal
Sean Hannity (almost) sees the light.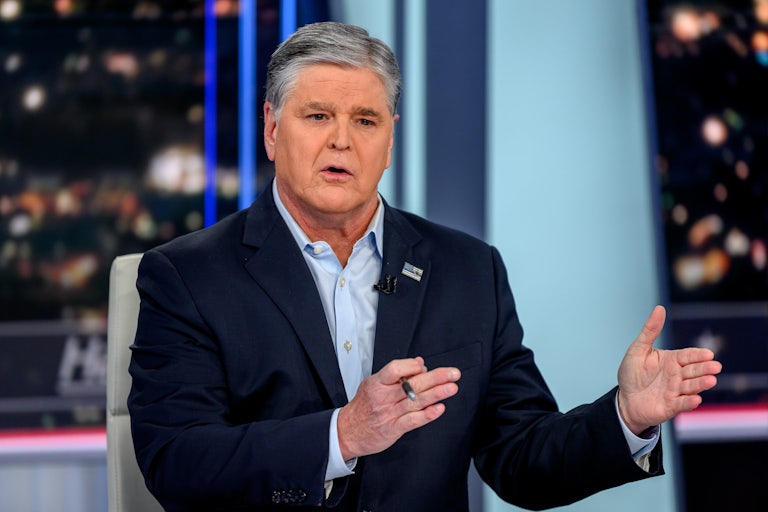 Roy Rochlin/Getty Images
For conservatives, the problem with trying to attack the Green New Deal is that not only is it necessary for the survival of the planet, but it's also just flat out appealing for anyone interested in living a nice life.
On Thursday, leading sponsors Senator Ed Markey and Representative Alexandria Ocasio-Cortez reintroduced the Green New Deal, which aims to "tackle the climate crisis with a 10-year mobilization that puts millions of Americans to work in good-paying, union jobs." It's the twenty-first-century analogue to the popular and nation-changing New Deal set out by FDR.
And on Thursday evening, Fox's Sean Hannity implored his viewers to see provisions like "food security" and "additional paid vacation time" as deplorable.
More family and medical leave? That's just time for you to be there for your family or even to take care of yourself with less stress. More paid vacation time? Everyone understands the slog of our current economic system, where work is primal and everything else about life takes a backseat. Wouldn't it be nice for "everything else" to have a bigger presence in our lives? Universal health care? Everyone in this country has a run-in with exorbitantly high costs for necessary care; it is hard to justify the current system as better than any possible alternative. Green housing? The government upgrading my home while helping to protect the environment that surrounds it? Sign me up! Food security? When is all this supposed to be bad again?
Of course, some chunk of the Fox audience may just adopt the line, and see life-changing ideas as undesirable. But the core issue with trying to paint something as bad is that it is difficult to do so when that something is just, meritably good. Though it may be under the guise of vacuous criticisms like "Who Is Going to Pay for It?" Fox is still helping its viewers begin to imagine what society could look like instead.