If Right-Wingers Want to Boycott "Woke" Companies, Add This AR-15 Manufacturer to the List
If all it takes is a DEI director or a celebration of Pride to be woke, the list of companies the right should boycott is actually quite long.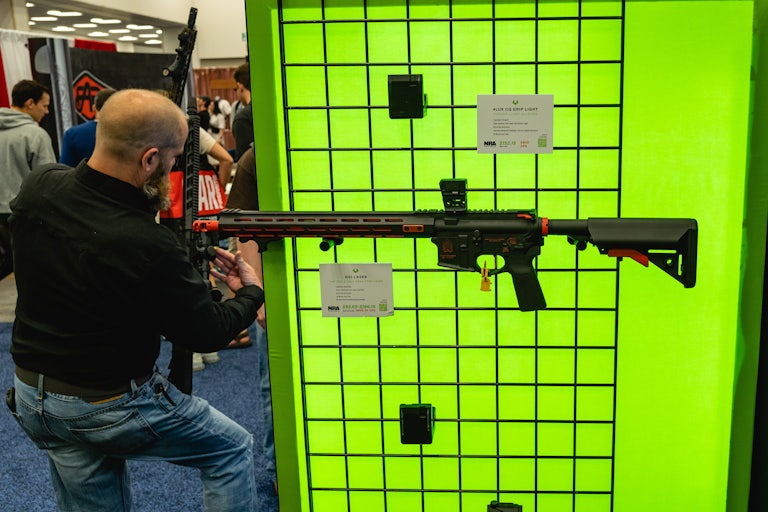 Jon Cherry/Bloomberg/Getty Images
An attendee views an AR-15-style rifle during the NRA convention in Indianapolis on April 15.
Chick-fil-A, Target, Bud Light, and more have all become targets of the far right for having even a hint of association with LGBTQ people or efforts to promote diversity, equity, or inclusion.
And with Pride Month right around the corner—with millions of people across the country ready to rejoice in the joy of embracing one's own sense of love and celebrate other people's liberation too—it might prove difficult for those on the far right to keep track of all the companies they'll need to bravely rise up against.
Ruger, for instance—one of the top firearm manufacturers in America—has its own set of diversity and inclusion policies.
Here's a list of other brands the far right can try going after for the high crime of purporting to care about LGBTQ people or diversity, equity, and inclusion:
This list, of course, is not comprehensive. But if the far right really wants to weed out the dregs of the woke agenda, they're going to have to go after some of their favorite American brands.