Republican Debate Bingo
Play Bingo with The New Republic as we watch the Republican Party's first presidential debate.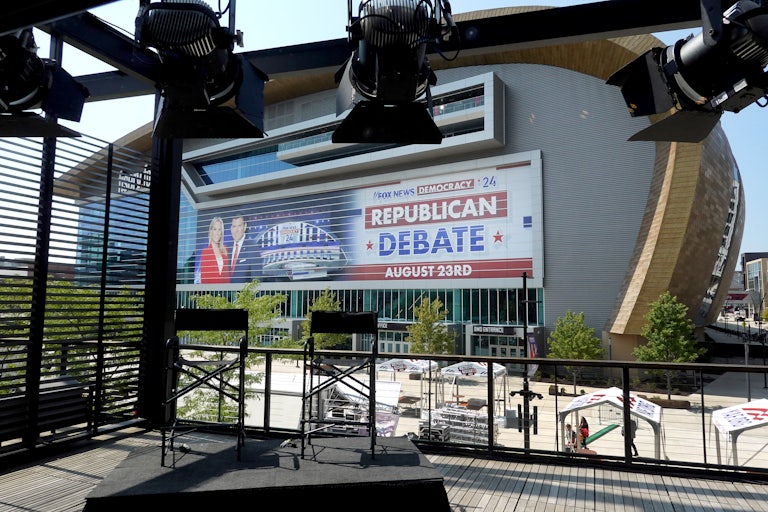 Scott Olson/Getty Images
Eight presidential candidates have qualified for the Republican Party's first primary debate on Wednesday evening.

Sure, the debate might not mean much when Donald Trump, the party's front-runner, is skipping out on the whole thing. Still, it is a chance for the American public to hear directly from candidates on what they really stand for.
If you are watching the Republican debate, join us in a game of Bingo.