Who Is Jack Smith? More on the New Special Counsel Investigating Trump
Smith has promised to "exercise independent judgement" in his investigation into Donald Trump.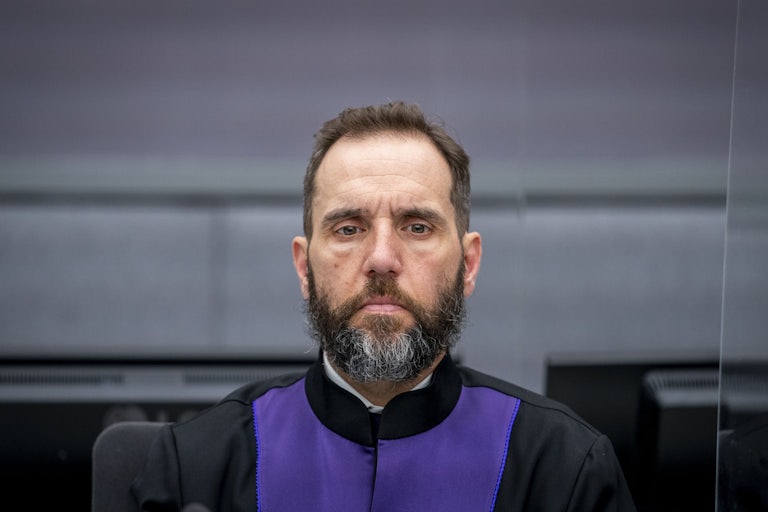 JERRY LAMPEN/POOL/AFP via Getty Images
Jack Smith, the newly appointed special counsel to investigate Donald Trump, has a long history of investigating criminal cases.
Smith, who was appointed by Attorney General Merrick Garland on Friday to investigate Trump's role in the January 6 attack and his handling of classified documents, has promised to "exercise independent judgment" in the case.
He started his career in the 1990s, first as a prosecutor in the Manhattan district attorney's office and then in a similar position at the U.S. attorney's office in Brooklyn.
After almost two decades there, Smith moved to the Netherlands, where he oversaw war crimes investigations at the International Criminal Court in the Hague.
He has also worked with the U.S. Department of Justice before, from 2010 to 2015, when he served as chief of the Public Integrity Section overseeing public corruption and elections-related investigations.
In 2018, he became the chief prosecutor at the special court in the Hague investigating war crimes committed during the Kosovo War.*
During his previous tenure at the Justice Department, Smith and his team won two notable corruption cases. First, they won a conviction against former Virginia Governor Robert McDonnell, but the Supreme Court overturned it.
They also won a conviction against former Arizona Representative Rick Renzi, who was sentenced to three years in prison. Trump pardoned Renzi in January 2021, part of a slew of eleventh-hour pardons during his last days as president.
* This piece misstated when Smith investigated war crimes committed during the Kosovo War.