Tesla's Share Value Losses Reached a Sexy Low in 2022
Perhaps the only good news about the firm's precipitous stock plunge is that it gave Twitter's meme-knowers a chance for laughs.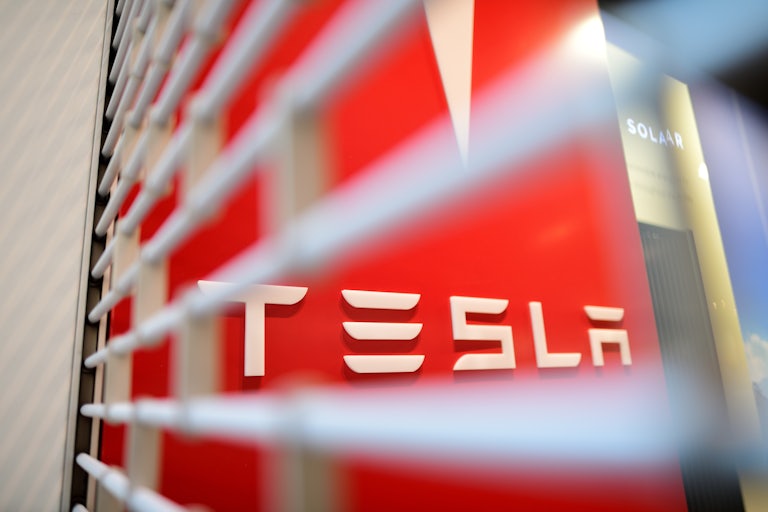 Mark Maketa/Getty Images
Elon Musk's year just went from bad to … nice.
The value of Tesla's stock plunged a whopping 69 percent over the course of 2022, on track to be its worst annual performance ever. That drop has also cost the electric carmaker its position as one of the 10 biggest U.S. public companies.

Tesla has really struggled this year. The company had to suspend work at its massive Shanghai factory, and demand for the cars is so low that Tesla began offering $7,500 discounts for new vehicles, while the price of used ones dropped sharply, reported Popula, which is tracking how much Tesla's value has dropped.

Already plagued by supply chain snarls, legal suits, and PR issues, Tesla was sent into a tailspin when Musk took over Twitter at the end of October. It hasn't helped that Musk lied to Tesla investors about selling off company stock and seems more interested in letting Nazis back onto Twitter than running the electric car company.