Supreme Court Surprises Us All and Delivers Major Win for Voting Rights
The 5-4 decision ruled in favor of Black voters.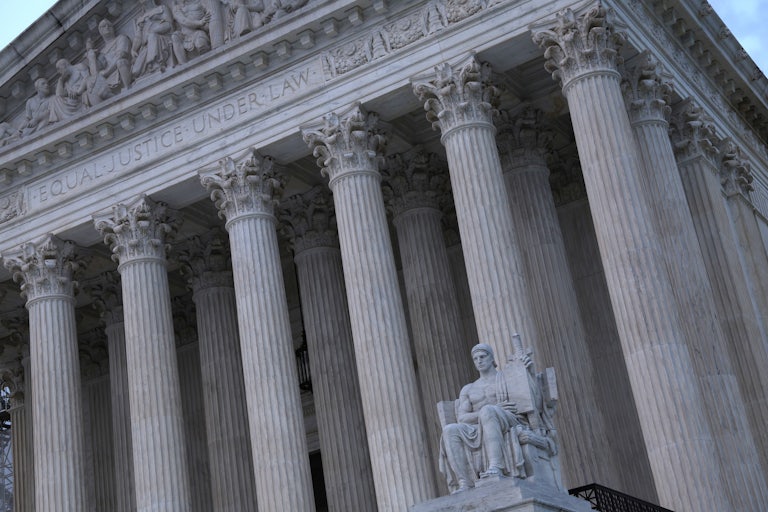 Alex Wong/Getty Images
The U.S. Supreme Court ruled Thursday in favor of voting rights for Black residents of Alabama, in a total shock to everyone.
Chief Justice John Roberts and Justice Brett Kavanaugh joined the three liberal justices, ruling 5-4 that Republican-drawn congressional districts in Alabama discriminated against Black voters under the Voting Rights Act.
This is a developing story.