Nikki Haley Expected To Announce 2024 Presidential Bid
Haley, a former South Carolina governor and Trump U.N. ambassador, previously said she wouldn't run against Trump. She's now expected to announce her bid on February 15.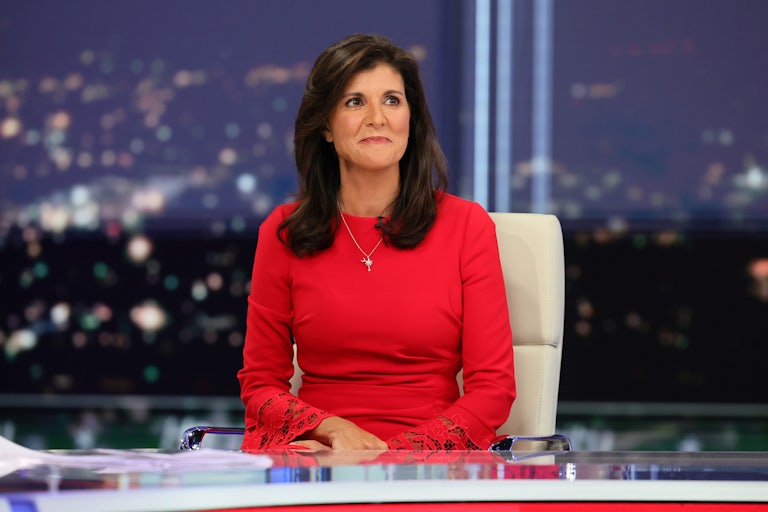 Theo Wargo/Getty Images
Nikki Haley will run for president in 2024, The Post and Courier reported, a significant shift away from her previous stance that she would not compete against her former boss Donald Trump.
Haley is expected to formally announce her run on February 15, but the Post and Courier reported her intentions Tuesday night, citing an anonymous member of her "inner circle."
The former South Carolina governor will join what is expected to be a crowded field for the Republican nomination. Haley is currently predicted to be one of at least three women, including South Dakota Governor Kristi Noem and former Representative Liz Cheney, and one of at least two people of color, alongside Representative Tim Scott.*
Haley has been signaling her presidential ambitions for a while, despite making headlines in April 2021 for saying she "would not run if President Trump ran." But in recent months, particularly since the start of January, she has been active on Twitter with posts either about how it's time for a "new generation to lead" or about popular right-wing talking points, such as critical race theory and voting rights, aimed at winning over Trump's base.
Haley was outspoken against Trump during the 2016 election, initially endorsing Senator Marco Rubio for president. But after Trump won, she happily accepted a position as United Nations ambassador and has become a loyal follower.
Haley spoke during the 2020 Republican National Convention in support of Trump. During her speech, she insisted, "America is not a racist country," only to say immediately afterward that she and her family faced "discrimination and hardship" as Indian-Americans.
During the 2022 midterms, Haley called for Georgia Senator Raphael Warnock to be deported. (The state's first Black senator was born in Savannah.)
Haley often plays up her Indian heritage as a sign that the GOP is not racist, falling into a familiar trap. From Herschel Walker not being allowed to speak in interviews and Byron Donalds being patted on the head when he voted for Kevin McCarthy as speaker of the House, Republicans of color seem to just be political pawns.
* This post originally misstated Noem's title.