Who Is Matthew Kacsmaryk, the Judge Who Could Pull Abortion Pills From the Market?
The Trump-appointed judge is set to issue a decision on mifepristone, one of two drugs used in medication abortion. Here's what his track record reveals.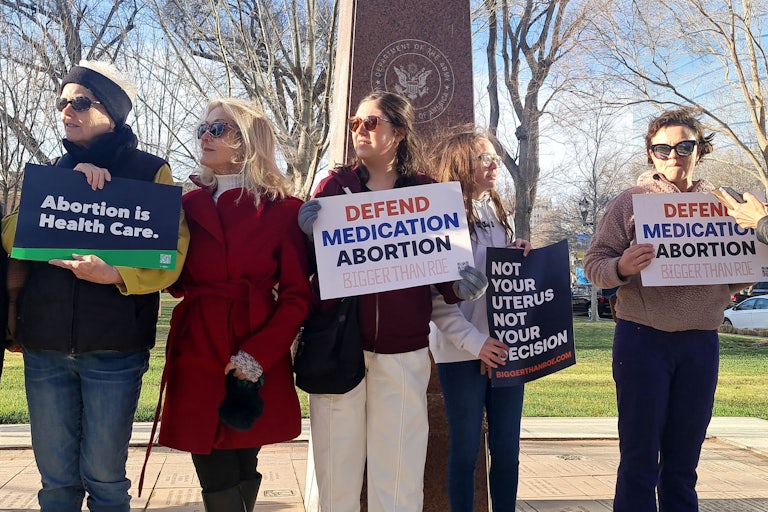 MOISES AVILA/AFP/Getty Images
Abortion rights advocates gather in front of the J. Marvin Jones Federal Building and Courthouse in Amarillo, Texas, on March 15. The Texas court is considering a national ban on mifepristone, a widely used abortion pill.