Wagons Circle Around No Labels as Big-Name Group Forms Super PAC
Dick Gephardt–led group will raise money to block No Labels from helping Donald Trump.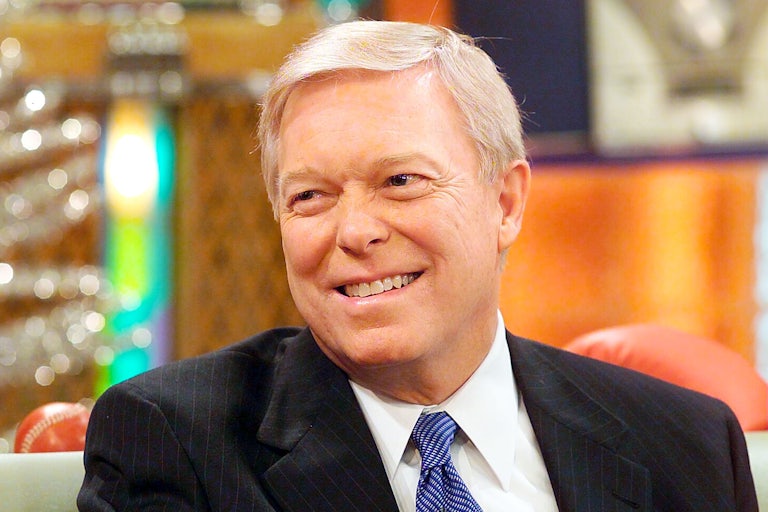 Lorenzo Bevilaqua/WireImage
Dick Gephardt
The bipartisan group of prominent Democrats and Republicans formed recently to fight the outside group No Labels' efforts to prop up a third-party presidential ticket has taken a big step in showing it's ready to go to war: It created a new super PAC to raise money to stop No Labels.

The super PAC, called Citizens to Save Our Republic, also announced new polling results on Monday, the same day Senator Joe Manchin is in New Hampshire for an event with former Utah Governor Jon Huntsman. The event is part of No Labels' rollout of a set of moderate policy positions on hot-button topics like abortion.

Citizens to Save Our Republic's polling of 5,700 registered voters nationwide showed that in a three-way race among Joe Biden, Donald Trump, and a No Labels ticket, Trump would win with 40 percent of the vote while Biden got 39 percent of the vote, with the No Labels candidate getting about 21 percent of the vote.

No Labels has maintained that its work to prop up a "Unity Ticket" is not meant to scuttle Biden's chances of winning a second term, but polling—except that done by No Labels—has consistently shown that such a ticket would effectively only boost Trump.

Citizens to Save Our Republic is led by former House Democratic Leader Dick Gephardt. It also announced that it has recruited some big names to its cause, like former Defense Secretaries Chuck Hagel and Bill Cohen and former senator and presidential candidate Bill Bradley. The letter in which the polling results were released was signed by more than a dozen Democrats and Republicans, including Stuart Stevens, Joe Trippi, Matt Bennett, Sam Brown, Howard Gutman, and Bill Kristol.

The super PAC's formation is yet another sign of just how serious the prospect of a No Labels ticket is to the outcome of the 2024 election. Other groups, like the center-left Third Way and the progressive MoveOn.org, have been eyeing No Labels' move to set up a third-party ticket. Thus far, No Labels has not landed a candidate, but Manchin's decision to headline a No Labels event in New Hampshire is a clear sign that he's toying with the idea of running for president on the No Labels ticket rather than running for reelection in West Virginia, where he trailed GOP Governor Jim Justice by more than 20 points in a late May poll.