Tennessee Is Willing to Give Up Nearly $1.3 Billion in Funding for This Anti-Trans Bill
The Republican legislature's commitment to knocking down trans rights is astonishing.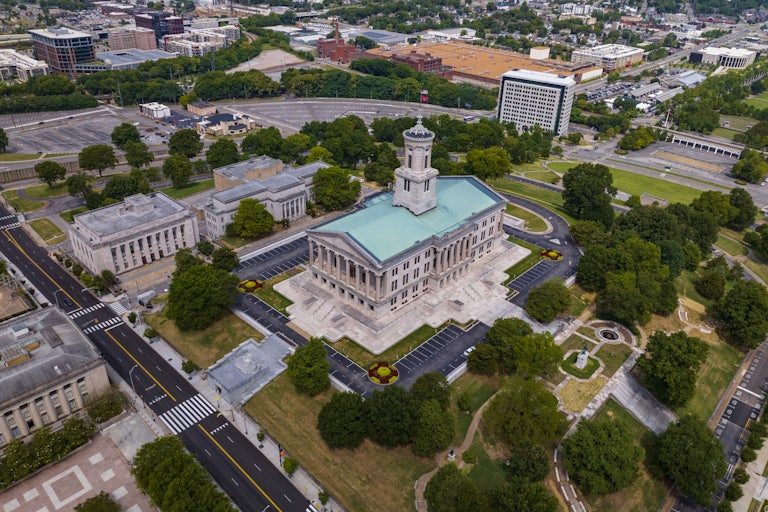 Joe Sohm/Visions of America/Universal Images Group/Getty Images
Tennessee Republicans are continuing the assault on trans people's rights, this time by arguing they shouldn't be able to have their driver's licenses reflect who they are.
On Monday, Tennessee state Senate Republicans passed a bill that would define "sex" in the state code as one's gender assigned at birth.
Senate Bill 1440 bill defines evidence of a person's biological sex as included, but not limited to, "a government-issued identification document that accurately reflects a person's sex listed on the person's original birth certificate." Consequently, people would not be able to stray away from that original documentation; trans people would not be able to modify their driver's licenses or other government-issued IDs to match their identity.
Beyond being another hateful iteration of the conservative assault on trans people's rights, the bill could have the state of Tennessee losing buckets of money as the legislation would contradict federal guidelines. If it passes the bill, Tennessee could lose $1.2 billion worth of federal education funding, and another $750,000 of federal grants dedicated towards supporting women and children. Other state and local government entities could be impacted as well.
Even with that potentially astronomical loss of funding, the bill passed the Senate 27-6, exhibiting the relentless urge Republicans have to target trans people at any cost.

"This is their latest cruel attempt to stigmatize, marginalize, and erase the LGBTQ+ community, particularly transgender Tennesseans," said Human Rights Campaign Legal Director Sarah Warbelow. "Let's be clear: the goal of this bill is to exclude the LGBTQ+ community from nondiscrimination protections in the state of Tennessee and to perpetuate a false narrative of who transgender people are."
Having a driver's license or birth certificate match one's identity would naturally be significant personally to transgender people—but it would also affirm their identity in a legal sense, and shield them from further discrimination and harassment.
Since 2015, Tennessee has enacted 14 anti-LGBTQ laws, according to the Human Rights Coalition—including a bill signed this month by Governor Bill Lee that prevents transgender youth from accessing affirming medical care.