Biden's New National Monument Near the Grand Canyon Is a Big Freaking Deal
The designation protects land sacred to Native tribes and blocks new mining.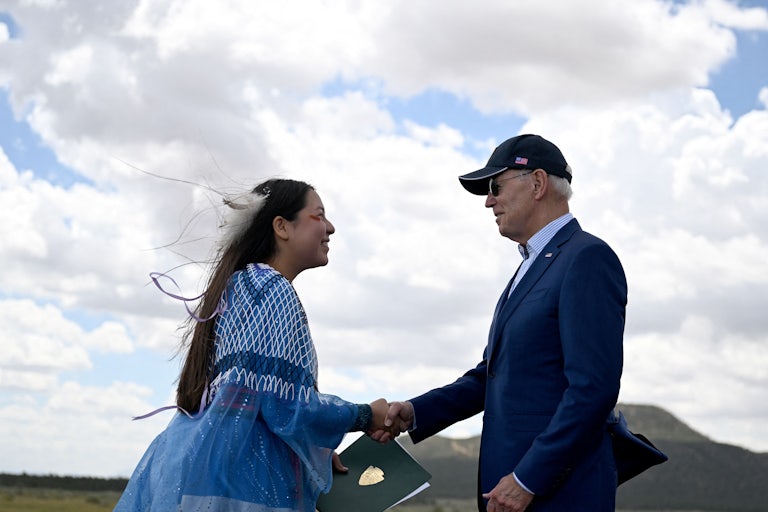 JIM WATSON/AFP/Getty Images
Maya Tilousi, member of the Hopi Tribe, Havasupai Tribe of Grand Canyon, and the Cheyanne and Arapaho Tribes, shakes hands with Joe Biden at Red Butte Airfield, 25 miles south of Tusayan, Arizona, on August 8. Biden will give an area of nearly one million acres "national monument" status.